About the University
The university has been established by an act XXII of 2013 of State Legislature of Assam as a State University vide Notification LGL. 149/2011/92 dated 21.08.2013 and is empowered to award degrees as specified by the UGC under section 22 of the UGC Act 1956 through its own departments.
The mission of the University is to provide a level ...
Learn More
His Excellency Shri Gulab Chand Kataria
Chancellor of the University & Governor of Assam
Shri Gulab Chand Kataria is the 31st Governor of Assam and he assumed his office on 15 February 2023. Prior to his appointment as the Governor of Assam, he was the Home minister of ...
Learn More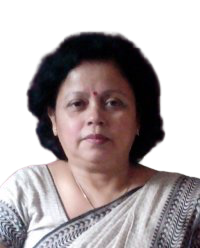 Prof. Ajanta Borgohain Rajkonwar
Vice Chancellor of the University
Welcome to the Assam Women's University, Jorhat an initiative dedicated to empower the women of Assam and entire North East. The University not only aims to achieve academic excellence ...
Learn More
ADMISSIONS
CLOSED

Admission for academic session 2022-2023 is now closed.
ACADEMIC
LINKS

Links related to academics for existing students.
STUDENTS'
CORNER

Miscellaneous links for existing students.