Cental Library
About the Central Library
The Central library of Assam Women's University was established since the inception of Assam Women's University in 2014 but it started functioning in 2015. The Assam-typed built library is housed within the present lush green premises of the University. The library started in a humble way when it began its journey in 2015, but has now grown to be a rich source of information and learning. Over the years, the library can take pride in fulfilling and continuing with its inherent mission of women's education to the hilt. The library has been intensifying its activities and services through active participation of students and faculty members of the University.
Vision
Assam Women's University is the only Women's University in the region of North-East India. Hence the importance of the Library stands unquestioned in the context of women's education, learning and knowledge of this region.The vision of central library is to
Provide access to quality knowledge and information to women learners.
Deliver information and knowledge in all formats.
Become an inclusive space for all sections of learners to come together and interact with each other through learning.
Enable quality interface of teaching-learning community.
Become one of the region's learning centers with excellence for women.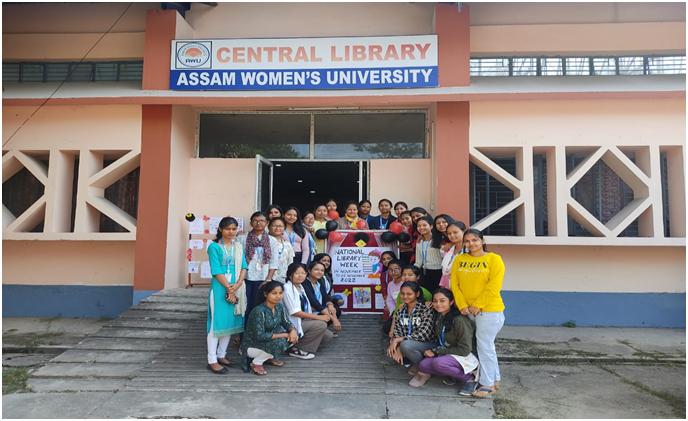 List of Open Access E-Resources
Online Resources from UGC / MHRD Portals
Online Catalogue / Directories (Books/Thesis/Journals)
Top Global Publishers with Open Access Journals & Books
Top Global Publishers with Open Access Journals & Books